Cryptocurrency Exchange Reviews
Your first step into the cryptocurrency world will most likely occur through an exchange. There are two main types of exchanges that we will discuss in this guide.
The first type of exchange is what most people call a fiat exchange. These exchanges allow the direct conversion of US Dollars, Euros, and most government-backed currencies into cryptocurrency.
The second type of exchange are cryptocurrency to cryptocurrency exchanges (C2C), that allow cryptocurrencies to be traded with each other. Crypto to crypto exchanges will be covered more in-depth on the second half of this page.
Depending on what cryptocurrency you are trying to obtain, you will need to use certain exchanges.
Here's some information on some of the most popular fiat cryptocurrency exchanges.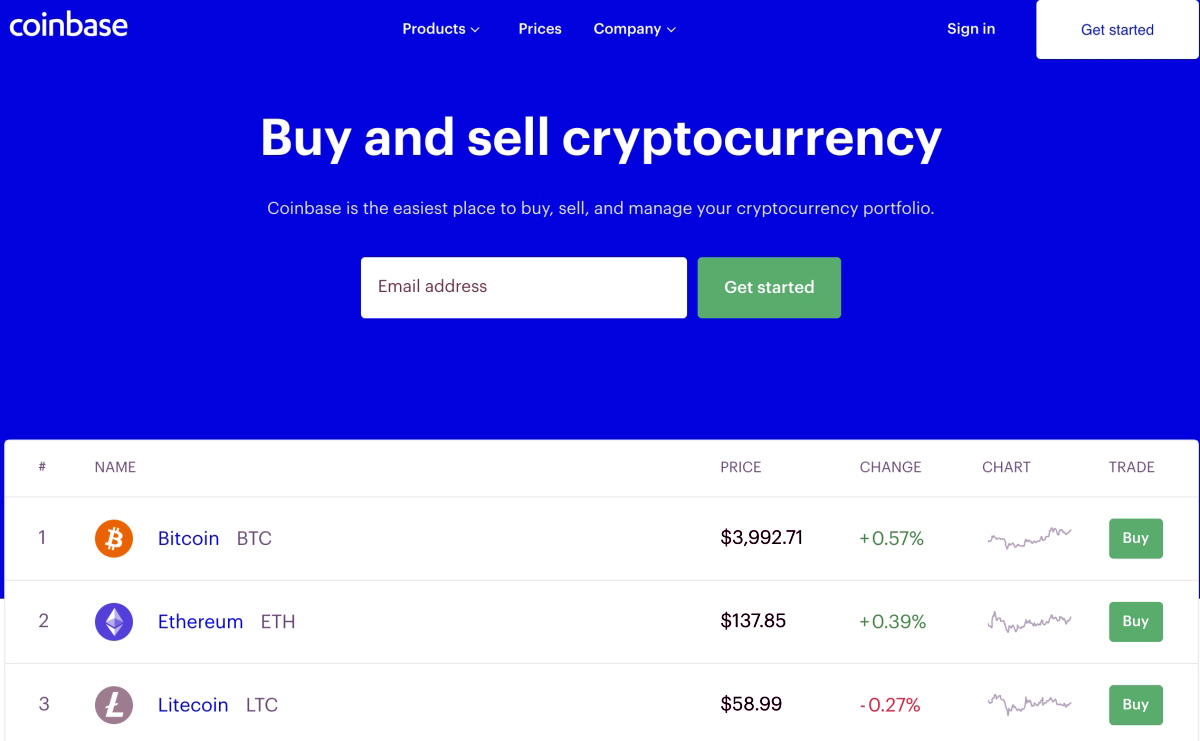 Headquartered in San Francisco, California, Coinbase is considered by many to be the most beginner friendly exchange. It accomplishes this through its beautiful yet simple user interface.
Coinbase is a brokerage, meaning that instead of buying Bitcoin and other cryptocurrencies from other users, you are buying directly from Coinbase.
Coinbase charges 1.49% fees on bank purchases and 3.99% fees on credit and debit purchases. Due to the lower fees involved, it's recommended to use your bank account when making large purchases.
Coinbase's fees are on the lower end compared to other brokerages that we will mention later in this guide.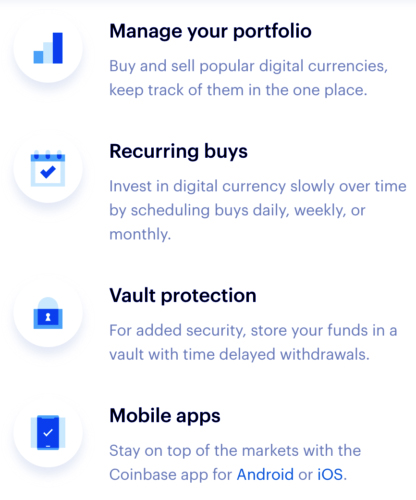 If you sign up to Coinbase using one of the links, you will receive $10 in FREE Bitcoin on your first $100 order.
You should use Coinbase if:
You are a beginner cryptocurrency investor

You like low fees

You plan on paying via credit card, debit card, bank transfer, or bank wire.

Your country is supported by Coinbase (United States, Europe, Singapore, Australia)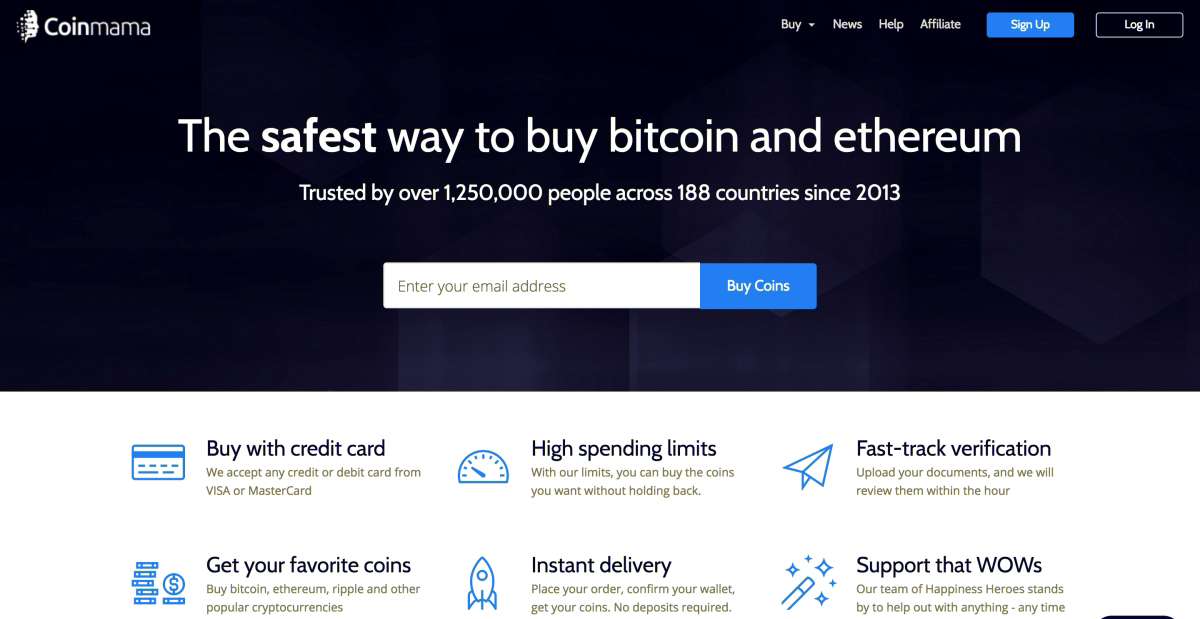 Coinmama is another beginner-friendly exchange and focuses on credit and debit card purchases. They have instant delivery and sell Bitcoin, Ethereum, Ripple, Litecoin, BCash, Cardano, Qtum and Ethereum Classic to almost all US States, and most countries.
Coinmama doesn't provide its users with a wallet on the exchange. Instead, users are asked to provide a wallet address to send the purchased cryptocurrency to. As long as you have your own wallet, this shouldn't be an issue!
Coinmama's fees are slightly higher than Coinbase at 5.5% when a credit or debit card is used. Please note that Coinmama doesn't let you sell cryptocurrency back to fiat currency. This can be done on other mentioned exchanges after purchasing.
You should use Coinbase if:
You plan to purchase cryptocurrency with a credit or debit card
Your country is not supported by Coinbase
You have a cryptocurrency deposit address for Coinmama to send purchased crypto to

Bitpanda, called by some the Coinbase of Europe, is a popular exchange that sells Bitcoin, Ethereum, Litecoin, IOTA, Ripple, and more for US Dollars, Euros, British Pounds, and Swiss Francs.
Bitpanda has a very simple user interface, making it easy for beginners to successfully invest in cryptocurrency.
The exchange has several payment methods such as bank transfers, credit cards, debit cards, Skrill, Neteller and more. Lastly, Bitpanda has 2.99% fees on credit and debit card purchases.
How Do I Withdrawl from an Exchange?
Similarly to deposits, this will vary depending on the type of exchange. Most fiat exchanges allow users to withdraw sold cryptocurrency back into their bank accounts. It is somewhat rare to find an exchange that allows withdrawals to a credit or debit card.
For crypto to crypto exchanges, you can most likely withdrawal from the wallet tab mentioned earlier. You will need to provide another wallets deposit address in order to send the transaction.
Lastly, some exchanges will have limits on withdrawals, that can be improved by verifying your identity.